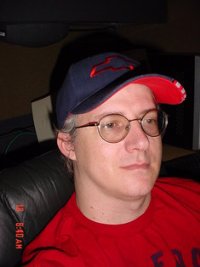 Mr. Anderson was raised in sunny Southern California, before moving to Utah to attend high school. It was always his intention to return to the Golden State, but circumstances‑or providence‑never allowed it.
Besides acting and theater tech, his passions include fast cars, off-roading and rock'n roll.
Mr. Anderson still makes his home in Utah.
NOTE: Jason was a student of mine at Pleasant Grove High School in Utah. He was an eager actor, techie and budding writer. I put him in charge of writing and editing a musical that our Advanced Drama class put together. It turned out rather well and is still being produced. — C. Michael Perry
Musical authored together: A Christmas Memory (Available at: http://www.histage.com/playdetails.asp?PID=2030
Other works by Jason A. Anderson (J.A. Anderson):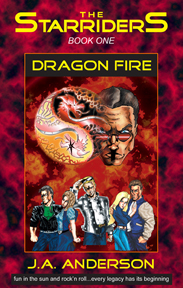 Starriders Book 1 — Dragon Fire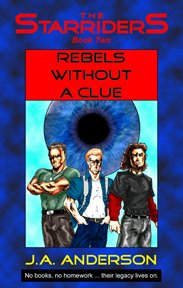 Starriders Book 2 — Rebels Without A Clue
Both available at Chalice Publications: http://thestarriders.net/
A new Series — The SoulChaser Series — A war is brewing between the Eternals and the Realm of Lost Souls…and Earth is the battleground. VISIT:  http://www.soulchasers.net
Book 1 — Good Blood — Bad Blood due in late 2012.
Book 2 — Heaven's Eyes